Healthy New Year's Resolutions You Can Actually Keep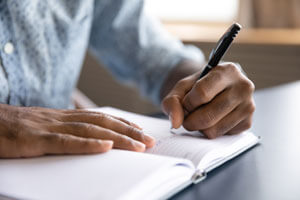 Making a resolution for the New Year doesn't have to be a big change-in fact, sometimes smaller resolutions can have the biggest impact on your overall (and oral) health, and may even be easier to stick to than popular fad diets.
Here are a few resolutions to consider:
1. Eat more whole foods. You'll be making trips to the supermarket in the new year as you always would-on your trips, simply aim to fill your cart with more fresh, organic foods instead of processed goods. Bonus: Crisp fruits and raw veggies are great for your oral health.
2. Be more present. An easy way to achieve this is to simply limit screen time-like putting away your phone during time with friends or family.
3. Remove negative self-talk. When you find yourself having a negative thought, recognise it and follow it up with a positive thought to help train your brain. For example, instead of "I make a lot of mistakes" tell yourself "There are many things I do well.
The Quickest Way to Improve Your Smile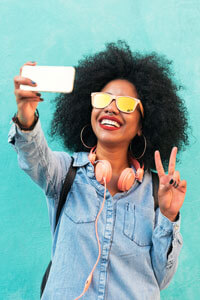 The New Year is the perfect time to do things you've been putting off–like whitening your smile! Teeth whitening is known as one of the quickest ways of improving the aesthetics of a smile. Before treatment, you must have healthy teeth and gums and a recent dental clean to see best results.
In-Chair Whitening: This is a simple, one-visit procedure where the professional grade whitening gel is applied to your teeth for about 60-minutes. It is a convenient and affordable way to improve your teeth, quickly.
Take-Home Whitening Kits: If you prefer to whiten your smile at home, a take-home kit might be the best solution for you. This includes custom trays, whitening gel and instructions to whiten your teeth safely.
Ready to whiten your smile? Contact us today.