Emergency Dentistry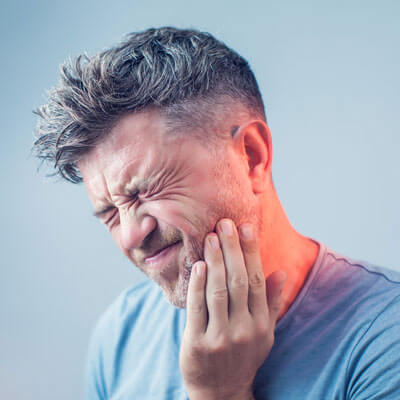 Are you in pain? We see emergency dentistry patients the same day, to get you feeling comfortable as quickly as possible (even if you're a new patient).
What's an Emergency Dentistry Situation?
Dental emergencies vary from person to person. However, if you're in pain or unable to go to work or school, you need to seek out same-day emergency dental care.
Some of the most common dental emergencies that we see include:
Gum abscesses
Knocked out teeth
Fractured teeth
Teeth in need of root canals
Broken dentures
Sporting injuries (oral)
Pain from extensive teeth grinding
If you're unable to eat or the tooth pain is interfering with your normal daily activities, then you shouldn't ignore it. Listen to your body and seek out professional dental care as quickly as possible.
Why Did My Tooth Fracture?
A broken or chipped tooth can happen for several different reasons. Sport is a common cause, with people getting bumped or hit in the mouth during their activity (especially if you do not wear a protective athletic mouthguard). However, teeth can also break if you have existing dental fillings and tend to clench/grind throughout the day. All the extra force that's placed on the tooth and restoration may cause it to split in half. If you have a large cavity, the surrounding enamel may also fracture during everyday use.
Will I Need a Root Canal?
If the damage to your tooth reaches into the nerve chamber — such as a deep cavity, abscess or a split tooth — then you will likely need root canal therapy to repair it. Performing endodontic treatment will prevent an unnecessary tooth extraction and help preserve your natural tooth for as long as possible.
Denture Emergencies
Denture wearers aren't immune to dental emergencies. Simply dropping your full or partial denture in the sink while you clean it might exert enough force to crack the plate or break a tooth off. If your appliance is fractured or loose, we can help!
Feeling Nervous?
To put you at ease, the first thing we'll do during your emergency dentistry visit is to get you out of pain. Usually, we use gas (nitrous oxide) which will help you feel relaxed yet remain completely conscious. From there, we'll rub a bit of numbing gel onto your gums and then place a small local anaesthetic injection to completely numb your tooth. When you're pain free, we can discuss the best way to treat the situation and what your options are.
Usually, we'll start treatment the same day, even if it's root canal therapy. After you're comfortable enough to go about your everyday activities, we'll be sure to set a plan in place to restore and protect any broken teeth.
Fractured or Knocked-Out Tooth
What should you do if you chip or knock a tooth out? Initially, the first thing you should do is to locate the missing tooth fragment and then contact our emergency dentist straightaway.
In the meantime, store your tooth in a sealed container where it's completely submerged in milk, contact solution or water with a pinch of salt. If there's visible debris, you can gently rinse it off with running water. However, do not attempt to scrub the tooth clean (this can prevent reimplantation).
For fully avulsed (knocked out) teeth, it's possible to reimplant and stabilize the tooth until you get to our office. If the tooth doesn't easily slip back into the socket, do not force it into place.
To achieve the best results, it's crucial to see our emergency dentist within the next hour.
Why do Teeth Abscess?
A dental abscess can cause severe pain or a fistula (pimple) on the gums near the root of the tooth. It occurs when the nerve inside of your tooth becomes infected and starts to swell. Although abscessed teeth can be quite painful, they're sometimes completely asymptomatic. In either situation, they require immediate attention.
People with abscessed teeth usually have a large cavity, leaky (large) old fillings, cracked teeth or a history of tooth trauma, resulting in nerve death. Symptoms include pain as well as sensitivity to heat.

After Hours Dental Emergencies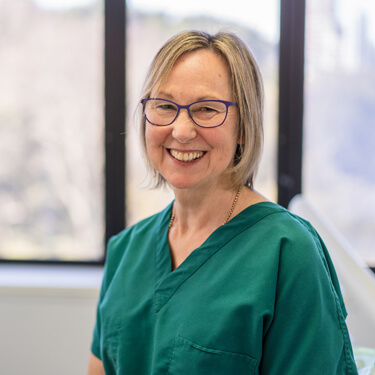 If you're trying to reach our practice outside of normal business hours, be sure to call our dental emergency number. Someone will always be available to return your call as quickly as possible, even if it's on the weekend or during a holiday. Be sure to leave a detailed message and a call back number.
DIY Toothache Relief
Never ignore tooth pain. Until you can get in to see our emergency dentist, there are a few things you can do to alleviate the toothache on your own. If you're medically cleared to do so, we recommend taking an over the counter anti-inflammatory, such as ibuprofen. Next, place a cool compress on the side of your mouth to alleviate any pain from swelling. Seek out dental care as quickly as possible.
If there is bleeding, apply a clean compress until it subsides. If you have severe, uncontrolled bleeding or a suspected jaw fracture, you should head to the nearest hospital.
Untreated dental infections or broken teeth can expand into more complex and painful conditions.
Affording Emergency Treatment
When you visit our emergency dentist, one of the things you'll need to bring with you is your health fund card. Depending on the type of cover that you have, there may be little to no gap to pay at the time of your visit.
Since most emergency dentistry visits require some type of treatment, we can process your health claim on the spot. We also provide flexible financing and payment options if there is a gap or you do not have coverage.
Avoiding appropriate dental care can lead to more extensive treatments in the future, adding to your oral health care costs. Usually the most affordable solution is to treat tooth problems when they first develop.
A Team You Can Trust
For a family-friendly Emergency Dentistry Sydney CBD team, contact us today. New patients of all ages are welcome. We provide same-day care.
CONTACT US
* Any surgical or invasive procedure carries risks. Before proceeding, you should seek a second opinion from an appropriately qualified health practitioner.

Emergency Dentistry in Sydney CBD, Park Street NSW | (02) 9264 5333