Teeth Grinding
Do you wake with painful headaches in the morning? Are you bothered by a jaw that clicks, pops or locks up? If so, you may have problems that are caused by grinding your teeth at night. Also called bruxism, this condition is more common in times of stress but can be a constant concern. If you're grinding your teeth, the team at She's Apples Dentistry can provide you with a splint that you can wear to preserve your smile and stop your discomfort.
The Signs of Teeth Grinding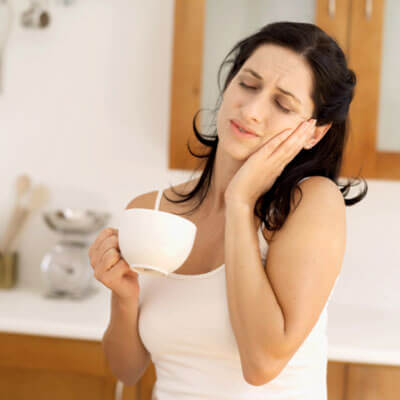 If you're unsure whether you're grinding your teeth at night, here are some of the most common signs:
Chronic headaches
Clicking, popping or locking in the jaw
Pain when chewing
Broken, fractured or worn-down teeth
Teeth sensitivity
Pain in the jaw, face, neck and shoulders
Tired jaw muscles
What You Can Do
If you're concerned about teeth grinding, we'll be happy to take a look at your mouth to detect any signs of it. During your examination, we'll tell you what we find and whether you could benefit from having a splint created just for you. If so, the process is simple to complete and gives you an easy solution to your teeth grinding.
The Step-by-Step Procedure
After you've had an evaluation, we'll take impressions of your teeth. These impressions are needed to custom-make your splint. They're sent to our laboratory, where the moulds serve as our guide to ensure a perfect fit of your splint. Acrylic material is made to make the splint. It looks similar to a mouthguard you would wear for sport.
The laboratory will send your splint back to us. You can come in to pick it up and will start wearing it before you go to sleep at night, taking it out each morning. When you see us for your biyearly checkups, you'll bring you splint in with you. Our team will check it to make sure that your bite is still lining up with the splint and give it a thorough cleaning in our ultrasonic bath.
Help for TMJ Problems and Pain
If you have TMJ-related issues, a splint can be the perfect solution for you. We welcome you to book in for an appointment and discover what we think is the most appropriate option to find relief from TMJ. Contact us today! You can use your health fund coverage for teeth grinding Sydney CBD treatment.
CONTACT US
* Any surgical or invasive procedure carries risks. Before proceeding, you should seek a second opinion from an appropriately qualified health practitioner.

Teeth Grinding Treatment Sydney CBD, Park Street NSW | (02) 9264 5333