Tooth Extractions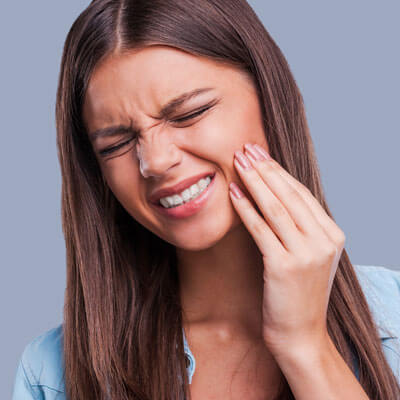 Are you in the middle of a painful toothache or dental emergency? If your tooth is non-restorable, the best option is usually to have it extracted. Tooth removal offers fast pain relief and allows an opportunity for rehabilitating your smile with a fixed restoration, such as an implant or crown.
Although it's our goal to help you save and repair your teeth, there are situations when restoration may not be possible. Some of the reasons a dental extraction may be the best solution involve factors like
Impacted wisdom teeth
Dental trauma (such as athletic injuries)
Severe tooth decay
Aggressive periodontal disease
Broken, fractured or cracked teeth
Chronic dental abscess
Pain and toothaches
If alternative treatments like a root canal and crown or periodontal therapy will not be effective, it's best to remove the tooth to prevent the spread of infection.
What to Expect During Tooth Removal
Dental extractions vary from simple and straightforward to minor forms of oral surgery. To ensure your comfort at all times, we'll thoroughly numb your tooth first with a topical anaesthetic and then a small injection of local anaesthesia. Ultimately, you shouldn't be able to feel any discomfort whatsoever.
Sedation dentistry is a terrific add-on service for your tooth removal appointment. Depending on your situation, the sedative can range from mild nitrous oxide (happy gas) to a deeper analgesia that feels more like you're napping.
Continue Reading
Most people prefer to take the rest of the day off from work or school. Typically, you can go back to your normal routine by the next day or so. If your procedure is more surgical in nature, we'll likely need to see you again within a week or two to remove any sutures and monitor how well your mouth is healing.
After You Have a Tooth Extracted
Creating an extra space in your mouth can have some lingering side effects on your overall smile. The surrounding teeth tend to lean and drift out of their normal alignment, creating a chain reaction across your bite, even extending to the opposing arch of teeth.
As part of your extraction treatment plan, we'll suggest appropriate options (such as a bridge or dental implant) to replace your tooth as quickly as possible. Although aesthetics may not be your primary concern, we ultimately want to maintain the health and function of your remaining teeth.
Schedule a Consultation
Tooth extractions Sydney CBD are always considered on a case-by-case basis. Contact our private family dental practice today to request a personalised consultation.
* Any surgical or invasive procedure carries risks. Before proceeding, you should seek a second opinion from an appropriately qualified health practitioner.

Tooth Extractions Sydney CBD, Park Street NSW | (02) 9264 5333